Beginner Music Theory For Guitar pt3
We learn about Chords.

---
---
Basic Chord
A Chord is when you play three or more notes at the same time. The most common chords are Major and Minor, you have probably also heard of a Seventh Chord. The easiest way to make a chord is to start with a Major Scale. For instance C MAJOR = C, D, E, F, G, A, B, C. To make a Chord you use the first, third, and fifth notes of the scale (basically every other note in the scale), starting with the note of the Chord you want. Ex. C Chord = C E G, D Chord = D F A.


---
MAJOR / MINOR
If the second note ("the Third") is 2 whole steps up from the first note ("the Root") then it is a Major Chord. If the the Third is only 1 and a half steps up from the first note then it is a Minor Chord. So, in the key of C Major the C chord is Major, the D chord is Minor, E is Minor, etc..


---
SEVENTH CHORDS
You make a Seventh Chord EXACTLY like you make the other chords, except this time you add a fourth note – the Seventh. C MAJOR becomes C E G B. If the 7th is one half step below the Root note its called a Dominant Seventh. If the 7th is a whole step below the root it is a flatted seventh. So C MAJOR Dominant 7th, D MINOR flat 7th.


---
One More Thing
In the last part of this course we learned that notes repeat every octave. Therefore, if a chord has a C in it, you can play multiple Cs, or any C, and it will still be the same chord.


---
I think that is going to be all we are going to do in this article. In the next part we will start to put together what we have learned.
---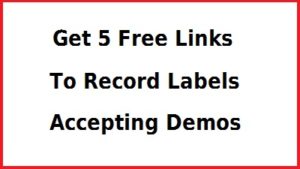 My website designed to help songwriters get free reviews of their songs getmysongreviewed.com
If you are interested in a great course to learn piano Pianoforall
---
---
Go back to Main Blog
---